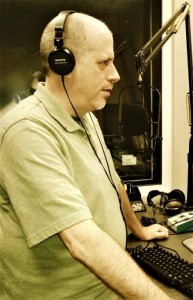 Cameron Fairchild has been in broadcasting and communications for more than 30 years, all of them in Texas.
He's worked in news in radio, television, and print.
"News is my passion. I've worked in just about every capacity in news radio, from tape editor, back when we actually used magnetic tape in broadcasting, to writing, editing, reporting, and announcing. It's different every day, it's exciting and energizing, and I would not trade doing it for anything else in the world."
Cameron lives in Garland with two retired racing Greyhounds and two cats.