Charlie Hodges – NEWS REPORTER
Charlie Hodges is a reporter, anchor and the fill-in for Ch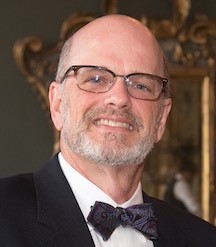 arley Jones on Texas Overnight.
Hodges journalism career has taken him from television reporting of news and sports in Lubbock and Dallas, newspaper editing in Texas and Virginia and radio reporting in Texas and Minnesota.
His voice is familiar to TSN listeners. He was a full-time anchor on the network for a number of years before starting his own business in 2009. While with TSN and affiliate KRLD, Hodges was recognized for his work by the Texas Press Association. He covered the crash of the Space Shuttle Columbia, a number of hurricanes, the first anniversary of the 2001 attack on New York from Ground Zero and was part of the team of reporters covering the murder of a Baylor basketball player. He is now part of a team of experienced reporters working on the weekends at the Texas State Network, and one of the reporters on staff for KRLD's Sunday Morning News.
Hodges also owns and operates a public relations/content creation company he established in 2009. It provides public relations, crisis communications management, marketing and consulting to businesses and non-profits across the country.
He is a graduate of Texas Tech University with a degree in General Studies, emphasizing in Political Science, History and Journalism. Hodges and his wife live in Fort Worth. His two sons are married. One is in the Marine Corps, the other working in transportation in Parker County. Both are married. He has two grandchildren and a third is on the way.