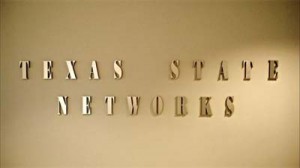 Texas State Networks was the very first and is the largest of the more than 30 state networks now operating in the United States.
Founded by the Roosevelt family in 1938, TSN has grown from the original two dozen stations (many are still affiliates) to more than 130 AM and FM stations across the Lone Star State.
This website is designed primarily for TSN affiliates, but also is available as a reference site for listeners and advertisers.
We hope you find it informative and welcome your comments. Should you have any, please go to our Contact TSN page where you will find the names, telephone numbers and e-mail addresses for the appropriate individuals.
This site also is a resource for advertisers, who are encouraged to contact us to learn how you can reach our general audience of more than 2.6-million listeners each week, or smaller regional target audiences. Please email, TSN to find out how you can convey your message with a one stop network solution.