Dr. M. Ray Perryman – Economist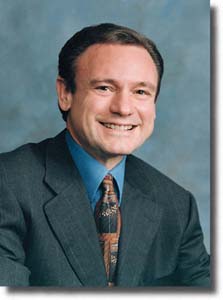 Texas native Ray Perryman is a renowned author, syndicated columnist, consultant, financial analyst, and economic forecaster. His syndicated daily radio commentary, "The Perryman Report," is broadcast daily on the Texas State Networks. Dr. Perryman also appears regularly on National Public Radio's "Marketplace" and is frequently quoted in print, broadcast, and electronic media.
Dr. Perryman is founder and president of The Perryman Group, an economic research and consulting firm. For more than 25 years, he has regularly provided testimony on economic matters before legislative, administrative, and judicial bodies and directed myriad national and international projects associated with economic development, regulatory analysis, public policy, impact assessment, economic modeling, and many other areas. He makes numerous special presentations on a variety of public and economic issues to business, government, and corporate audiences throughout Texas and the United States each year.
Dr. Perryman is a former professor at Baylor University and is currently Senior Research Fellow of the IC2 Institute at the University of Texas at Austin and Distinguished Professor at the International Institute for Advanced Studies. He serves on numerous corporate and civic boards and has won many prestigious awards for his achievements in academics and public service.
A graduate of both Baylor and Rice universities, Dr. Perryman is married and the father of three daughters and two sons.
Visit Dr. Perryman's Site:  www.perrymangroup.com