Kristin Yates –  News Anchor & Texas in the Morning Host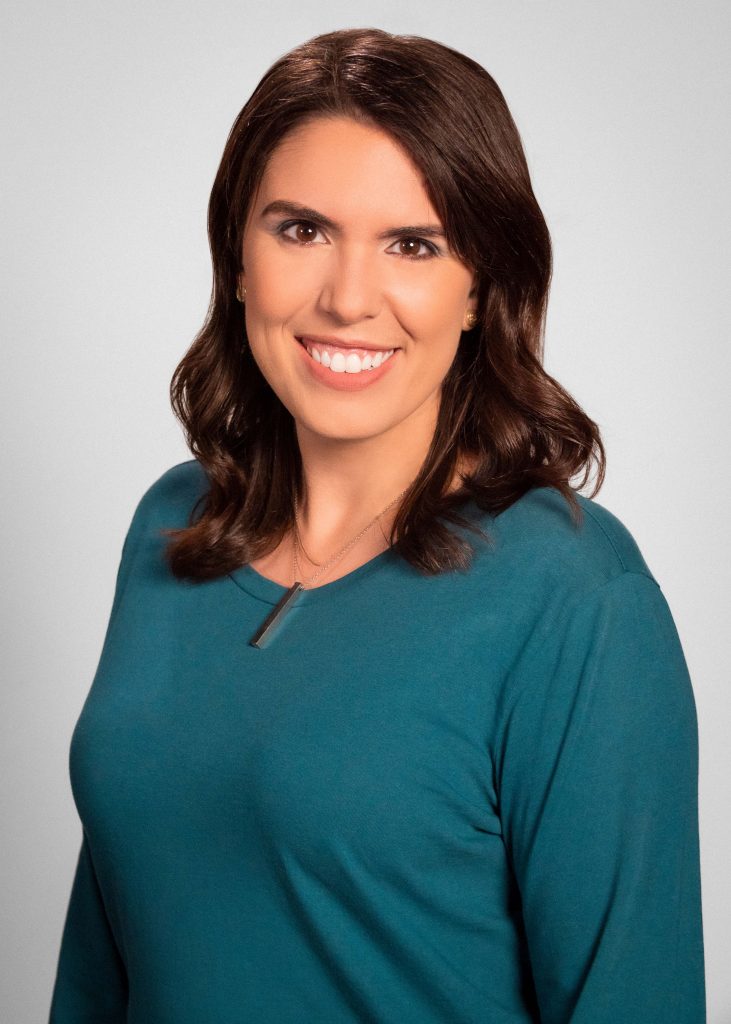 Kristin Yates is proud to wake up with you on "Texas in the Morning". She has worked with the Texas State Network for seven years, and transitioned into an anchor role in 2022. Kristin is thankful every day to provide you the news, weather and sports for our state. Knowing what's happening across Texas, and sharing it with you, makes her even more proud to be a native!
Kristin attended the Walter Cronkite School of Journalism at Arizona State, graduating in 2014. She lives in the Dallas area with her husband and family. Outside of the newsroom, Kristin advocates for arts, education, and animal rescue. She also helps coordinate weddings and special events.
For Kristin, some of life's finer things include history (especially Texas history), mystery novels, British television and a good margarita!